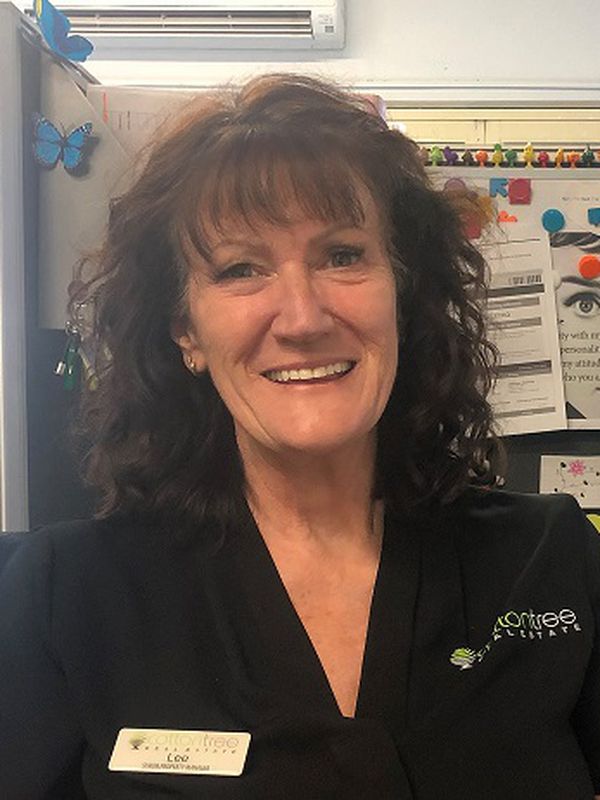 Lee Morrow
Senior Property Manager
About me
Lee Koveskali has been in the real estate industry for over 15 years, beginning her career in Gympie and now specialising in residential property management on the Sunshine Coast.
Frustrated by the lack of property managers who care, she thrives on providing a personal approach to her clients and ensuring that they receive maximum returns and are always aware of what's happening with their property.
Lee is highly driven and motivated. Her clients enjoy complete control over all decisions, backed by her expert advice and up-to-date knowledge of the property market. Better yet, she actually returns their calls!
With a strong focus on relationship building and problem solving, Lee is passionate about her role and is 100% committed to giving only the best.
Basie St & Dorian Cres - Fiona Weight (Lessor)
Lee has been our estate agent for 18 months now and we could not fault her. We were recommended to her by our selling agent have been very impressed with not only her work ethic but her ability to find suitable tenants. We would highly recommend her to any investor looking to rent a property.
- Fiona
7 Grove Crt, 22 Kings Place, 8 Grace St & 25 Ridge Rd - Don Madsen (Lessor)
I have known Lee for several years and in this time she has been an outstanding property manager. We are at an understanding of what I expect from my properties and she knows if I will be happy with the results, even before she speaks to me.
Every tenant she has recommended has been exceptional, with no rents in arrears and no damage to the properties. The advised rental rates are normally above what I expected and most tenants have been long term guests with very little demands. This is a testament to Lee's screening process and local knowledge of the rental market.
I have followed Lee through her various career paths and will continue to keep my rental portfolio with her no matter where she decides to call home. I have recommended Lee to several of my friends for both property management and rental inquires, and can't speak highly enough about Lee and the service I have received over the best part of 8 years.
If you are after a quality property manager that has the same goals as you, I recommend you talk with Lee Koveskali. Best property manager ever!
- Don
Simon email of thanks (Tenant)
Hi Lee, just wanted to drop a line and say thank you for organising the fixing of the ceiling fan in my room, I see it warranted a complete replacement and I'm grateful for the prompt attention.
I also wanted to thank you for the servicing of the gardens and fencing, the place has a completely new feel to it,
On a side note, I'd forgotten that the sliding glass door latch was broken in my room because it was like that when I moved in and I reported it at that time (over a year ago) so I was surprised when the locksmith contacted me in regards to fixing it last week, your team have eagle eyes as I'd gotten used to it not working as the standard (it's funny what you get used to as 'normal' in a rental) so I'm guessing at some point he will need access to the room?
Just let me know when he's set to do that and warn him of the walking teddy bear I have as a dog.
Hope you have a great week,
- Simon